Imagine sailing – powered by the wind, and steered by the wind.
Just you, your boat, the wind and the ocean.
Hydrovane has been steering dreams for over 50 years.
We would be delighted to be a part of yours.
…the windvane will make a comeback as a new generation of eco-aware sailors begin to reassess the value of simplicity and a brilliant piece of kit that needs no power."

– David Glenn, Editor of Yachting World
Windvane Self Steering Webinar
Sarah and Will Curry recorded this webinar in March 2021 as part of the World Cruising Club ARC (Atlantic Rally for Cruisers) Preparation series.
This webinar is an introduction to windvane self steering, a Hydrovane demonstration, and includes a Q&A period at the end from viewers all over the world.
Hydrovane is both:
A Self Steering Windvane System

A completely independent mechanical system (ie. non-electrical) that steers the boat on a wind-based course. Easiest to operate, with no lines in the cockpit, and excellent on all points of sail and in all conditions.

It is an Auxiliary Rudder type of windvane system – the Vane drives its own Rudder via a sophisticated Drive Unit linkage.

An Emergency Rudder/ Steering System

Inherently a second Rudder and Steering System for your boat.

It is the strongest Emergency Rudder and Steering System available today. Always in place, nothing to set-up – takes the fear out of losing your rudder or breaking your vessel's steering mid passage or close to shore.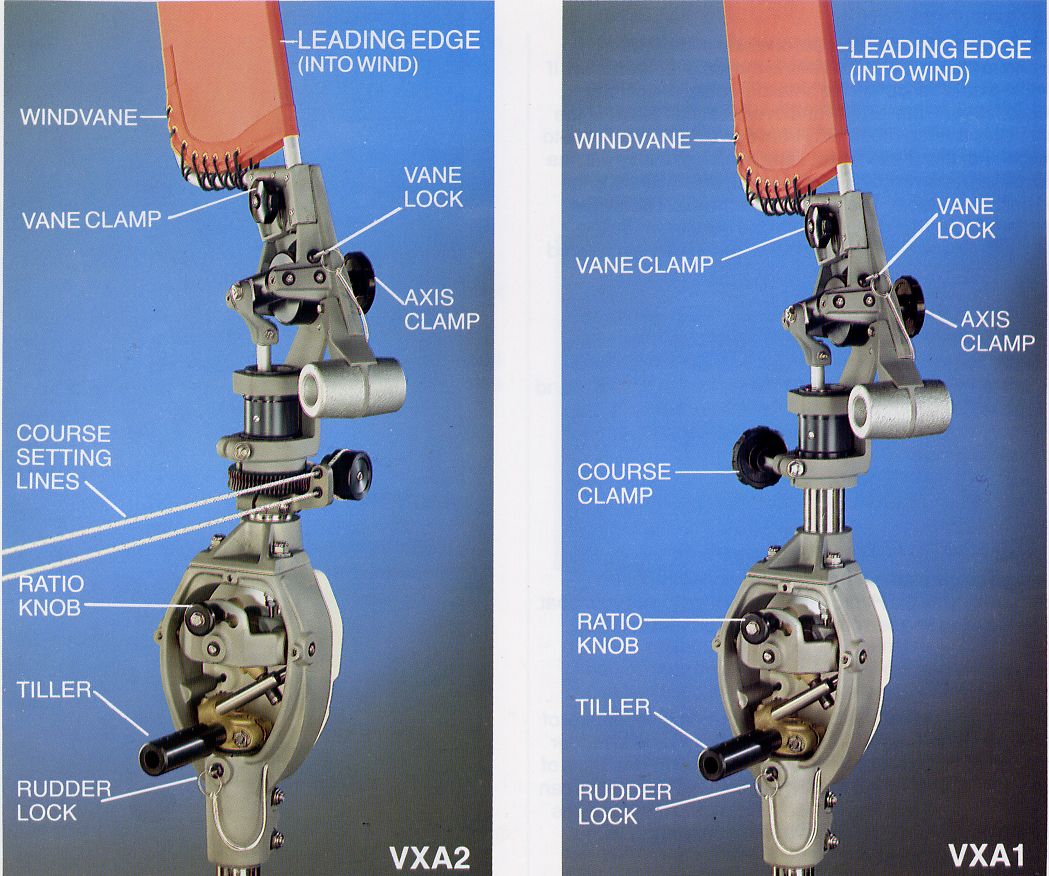 What will a Hydrovane do for you?
Be a Dependable Extra Crew Member
On duty 24 hours a day to steer the boat
Quietly and naturally performs its duties … needs no attention, no food, and never talks back!
Consumes no power… reduces your reliance on charging systems and electronics
Is the primary workhorse of all your passages
Just as diesel engines have not replaced sails as the best method of crossing an ocean, autopilots cannot beat the quiet reliability of mechanical self steering
Allow you to Enjoy Short-Handed Sailing
User friendly – users marvel that when put into gear that it 'just works' with no tedious tuning required
Gives you added confidence in your boat and equipment
Improves the vessel motion – with the main rudder locked in a position that eliminates weather helm the boat becomes naturally stable
Allows you time and energy to tend to tasks other than steering
Greatly reduces your daily power consumption when not running an autopilot – or allows you to use that power elsewhere
Provides Peace of Mind for the "What If's"?…
Autopilot fails
Batteries are low
Engine won't start
Steering broken
Main rudder lost
Crew incapacitated
The Hydrovane quells all these fears.
We invite you to feel the freedom of sailing with a Hydrovane. Whether it's ten miles or thousands of miles, Hydrovane will steer you safely. For ease of use, versatility, and reliability, Hydrovane surpasses all other systems.
Let Hydrovane be your best partner in achieving your dream.